Dr. Mohd Owais Farooqui
Assistant Professor at College of Law, University of Sharjah, UAE
Editor-in-chief
Dr. Mohd Owais Farooqui has completed his bachelor's degree in Law from Faculty of Law, AMU, Aligarh (2009) after which he has employed as a Junior Advocate in Law Office in New Delhi (June 2009-August 2010). This gave him an opportunity to assist in the preparation of numerous contracts, bench memos and judicial opinions. Subsequently, he attended an LL.M. programme at the Faculty of Law, AMU, Aligarh (2010-2012) where he chose to concentrate on courses in Comparative Constitutional Law. He has been awarded a Ph.D. from NALSAR University of Law, Hyderabad. His teaching stint started in 2013 after qualifying UGC-NET exam and currently, he is working as an Assistant Professor at College of Law, University of Sharjah, UAE. Dr. Farooqui has been recipient of Assad Kotaite Graduate and Postdoctoral Fellowship Fund – 2017 by International Civil Aviation Organization, Canada to pursue his further studies. He has been also been awarded a merit scholarship at postgraduate level. He has drafted a course module on PG Diploma in Air & Space Law for Faculty of Law, Jamia Millia Islamia, New Delhi. He has published papers in various journals and also written pieces for many online platforms, namely; Oxford Human Rights Hub, The Quint, etc.
E-Mail: farooqui.owais@gmail.com
Dr. Aditya Tomar
Additional Director (Associate Professor)
Amity Law School , Noida
Editorial Board Member
Dr. Tomer is a academician with varied and interdisciplinary interests.. The topic of his research was the "Right to Information Act, 2005"Before joining Amity University, Dr Tomer was working with CCS University Meerut (Affiliated College), U.P. He has presented Research Papers in many National and International Conferences. His Research Papers are published in leading National and International Journals. He organized many of the Conferences, Workshops, Panel discussion & Moot Court Competitions.
E-Mail: atomer@amity.edu
Prof. Amit Yadav
Assistant Professor of Law , Mewar University
Editorial Board Member
Mr. Amit Yadav has had a brilliant academic experience in the past and is teaching law students today. Sir did his Diploma in COmputer Applications from CSJM University Campus, Kanpur in 2001. Thereonwards, Sir did his B.Sc. Electronics from DAV College in 2005 and further did his L.L.B. from B.N.D. PG College in 2009. He further did his L.L.M. with specialization in Cyber Laws and IPR's from MJP Rohillkhand University Bareilly in 2012. He further did his UGC_NET-JRF in Law in June 2012. He is currently pursuing his Ph.D. from University of Lucknow. Sir has had an outstanding experience in presenting Research papers and has authored several articles at several places.
E-Mail: dramitphd@gmail.com
Mr. Ram Niwas Goel
Advocate
Editorial Board Member
Mr. Ram Niwas Goel is a graduate of Delhi University and he did so while achieving a brilliant second division in his graduate in 1985. Mr. Goel resides in Delhi and in his early years had done his matriculation in 1st division from Punjab University in 1969. Sir has also cleared Company Secretary (Intermediate) from the Institute of Company Secretaries in India. Sir has a M.Com in Second Division and has important roles to play when it comes to the contribution to Commerce field. Sir has many accolades to his credit as he is associated with the Department of Corporate Laws and Management from Indian Law Institute of Supreme Court. He is similarly associated with the Department of Import and Export Management. Sir is an Advocate Registered with the Bar Council of India and enrolled with the Delhi Bar Council.
E-Mail: advocateramniwasgoel@gmail.com
Mr. Rohit Jain
Advocate & Author
Editorial Board Member
Mr. Rohit Jain is an outstanding academician and has had several publications to his name. Apart from pursuing B.A. L.L.B., Sir has done his Diploma in Cyber Laws from Mumbai. Sir has also written a book and had been named as an acclaimed author by several Publications. Sir has been selected as Campus Ambassadors for different Organizations and Events and he has numerous Articles to his name. Sir has also been named as Inspiring Author of India by the Indian Awaaz in Kolkata and has been awarded with the Swami Vivekananda Excellence Award 2019 by Seva Youth Guild affiliated by the Government of India amongst many other things.
E-Mail : rj28rohit@gmail.com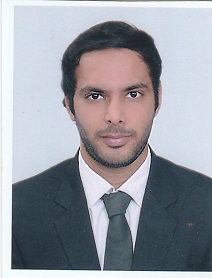 Mr. Akshay Bhambri
Advocate
Editorial Board Member
Mr. Akshay Bhambri is an advocate based in South Delhi. Specializes in matters pertaining to Cyber Law, RERA, A.D.R and In-direct Taxation such as Customs, Excise, Service Tax, G.S.T, COFEPOSA, mainly in Customs. Years possessing expertise in the domain of Cyber law.
Academically, Graduated in B.A Political Science (honors) from Delhi University, then went to pursue LLB & later On, LLM as a rank holder. He's a Gold Medalist in Cyber Law and Many Other Certificates in Philosophy, Sociology, Psychology and Space law etc.
Currently he is enrolled with the Delhi Bar Council And a prominent member of Delhi High Court Bar Association.
Sir has drafted a Virtual course module on Cyber Law in India, For Katog Courses. He has published papers in various journals and also presented & authored several Articles for many online platforms.
Till Now he has worked with few law firms. Now Set to have its own Firm name as A.K Bhambri & Associates in south Delhi.
E-Mail : Adv.akbhambri@gmail.com
Md Wali Iftikhar
Advocate at High Court of Judicature at Allahabad, Lucknow Bench
Assistant Professor[Visiting Faculty], Unity PG & Law College
Editorial Board Member
Md Wali Iftikhar is an advocate and an academician by profession. He is practising law at the High Court of Judicature at Allahabad, Lucknow Bench and also teaching as a Guest Faculty in the capacity of an Assistant Professor at Unity P.G & Law College, Lucknow. He has completed his early schooling from St.Francis School, and Lamartinere College Lucknow. Mr Wali is also designated on the post of junior partner in Max Law Firm and he is also looking after the Cyber Space Marketing and digital platforms related to Max Law Firm, Lucknow.Mr Wali Iftikhar has a flair of writing and he has written many legal articles related to every legal topic , which are published both at international and national level. He is also a contributor in the famous law magazine 'Legal Updates' of Alia Law Agency .Mr Wali Iftikhar is doing Complianaces & litigation work in LICHFL, HDFC BANK and INDIA 1 ATM etc. Moreover he is a panel advocate in many Real Estate , IT firms,Computer stores and Chartered Accountancy Firms namely Reliance Jio infocomm, Roundpay Technomedia, Sparsh & Company, AM Sales & Services, CMA Anwar Hasan & Associates etc .Apart from that he is also in the Advisory panel in JLSR and we cordially welcome his presence in the Editorial Board also .
E-Mail : mwhi92@gmail.com